If you're considering bankruptcy, it is important to understand the different types and how they will impact you. Here, we're going to take a look at Chapter 7 – also referred to as liquidation or straight bankruptcy. And this is probably the chapter people are most commonly familiar with.
Chapter 7 bankruptcy is typically the best option for individuals who are far behind on debt payments and do not have the means to afford their monthly payments and living expenses. 
However, filing Chapter 7 bankruptcy does mean you might have to give up some of your belongings and your credit will be impacted.
But as a last resort, this could be the way to hit the restart button on your finances.
Do I Qualify for Chapter 7?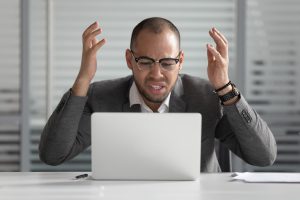 There are a few requirements to determine your eligibility before you can actually file Chapter 7 bankruptcy. Your bankruptcy lawyer will review these with you: 
Complete a credit counseling course.

Pass the means test.

You can't have filed for Chapter 7 in the last eight years or Chapter 13 in the last six years.

If you did file and your case was dismissed, there is at least a 181-day waiting period before trying again.
Keep in mind, even though you might be eligible to file, a court could still dismiss your case if it is found that you are attempting to defraud creditors.
What Debts Can Be Discharged?
Generally, unsecured debts – such as credit cards and medical bills – are discharged under Chapter 7. This usually takes place at the end of the bankruptcy process, which is about four to six months after you begin the process. 
A few debts that cannot be discharged include but are not limited to child support, alimony, court fees and penalties, some tax debts and student loans.
Additionally, a creditor can stop the discharge of certain debts by objecting.
What Will I Lose in Bankruptcy?
One of the negative impacts of filing Chapter 7 bankruptcy is that you can lose your nonexempt belongings, property with liens on it and that you offered as loan collateral at some point.
There are both federal and state exemptions that apply to what you can and cannot lose in bankruptcy. The marital status listed on your filing will also impact this.
Discussing this question with your attorney should be at the top of your list.
Do I Need a Bankruptcy Attorney?
Bankruptcy is a legal process. And like other legal processes, having the guidance of an experienced legal professional is strongly recommended.
Filing bankruptcy comes with an extensive amount of paperwork and this leaves room for plenty of costly errors. It will save you time and money to have the guidance of an experienced bankruptcy lawyer near you.
Taking the Next Step
If you're considering bankruptcy, scheduling a complimentary consultation with our team is a great place to start. We can discuss potential next steps and begin to answer questions you might have.
With over 23 years of bankruptcy experience, we understand how intimidating beginning the process can be. But this could be the solution to restarting your financial future, and we want to be there along the way to guide you.
Your situation isn't hopeless. We're here to help.